Welcome to Muktinath Yatra's Official Website
Established with the theme of providing quality service, Muktinath Yatra Pvt. Ltd. is one of the pioneering organizations in developing the concept of meaningful travelling. With high reputation and standard service we have catered thousands of prestigious clients where our clients' satisfaction has always become our top most priority.
Featured Trip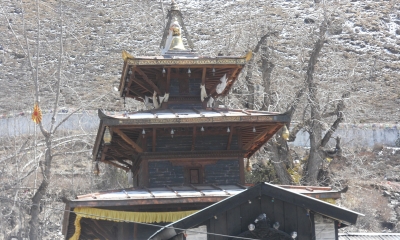 Muktinath shrine is pagoda shaped temple standing atop the hill dedicated to Lord *Vishnu*. Consorted by the Goddess Bhuneela, the Lord reigns supreme not only in the heart of millions of pilgrims who visit the shrine but also in the Holy Scriptures, which abound with his pious description.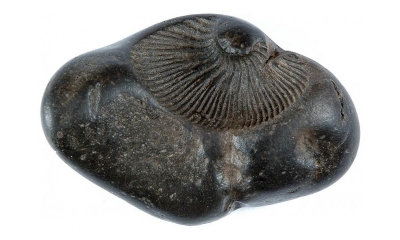 Your Mukthinath Darshan will be completed by all flights from Kathmandu to Jomsom via Pokhara and return. This trip fulfills your dream within five days. You can make unforgettable Yatra of Muktinath, Pashupatinath and many temples Darshan and sightseeing in Kathmandu, Pokhara and Muktinath.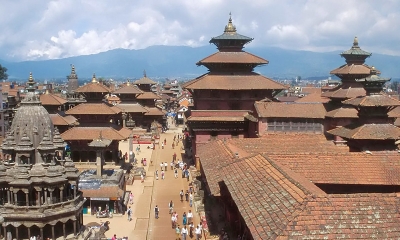 A dreamland for nature lovers and a true paradise for the admirers of cultures, Nepal is a natural heaven for all those who adore its beauty, and respect the culture and tradition.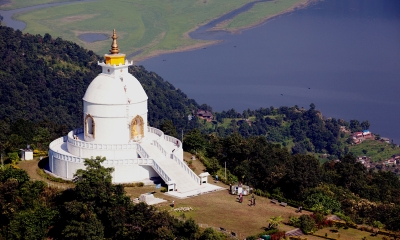 Kathmandu is a cultural source of knotted histories and fascinating cultural encounters that never disappoint, making it one of the most popular and favorite destinations in South Asia. It truly is a place for travelers to realize their dreams. By contrast, Pokhara is a relatively peaceful, enchanting Himalayan valley nestled in a serene valley.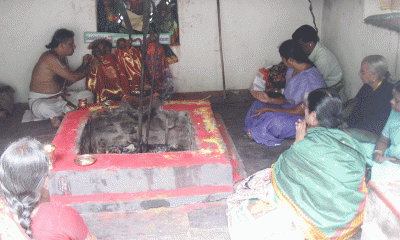 Muktinath Yatra Pvt. Ltd. offers Mukthinath trip for parents of the people who are very very busy on their job or business. From this plan they can fulfill their dream to send their parents for Mukthinath Darshan with the help of our company. In this plan we use extra equipment and extra manpower.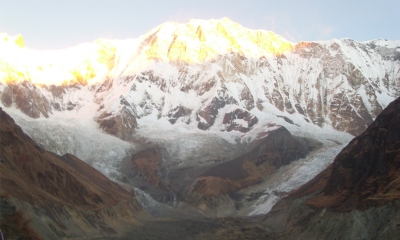 The principal peaks of the western portion of the great Annapurna Himal, including Hiunchuli, Annapurna South, Annapurna, Ganagapurna, Annapurna III and Machhapuchhare, are arranged almost precisely in a circle about 10 miles in diameter with a deep glacier-covered amphitheatre at the centre.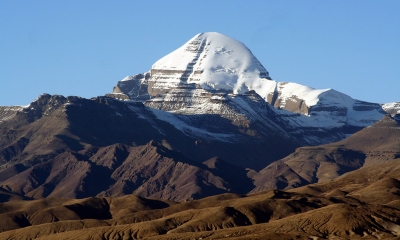 Mt. Kailash, 6,740 m. is situated to the north of the Himalayan barrier, wholly within Tibet. It is the perfect mountain with awesome beauty, with 4 great faces. It is the spiritual centre for four great religions: Tibetan Buddhism, Hinduism, the Jain religion and the pre-Buddhist animistic religion - Bonpo. To Tibetans it is known as Khang Rimpoche (Precious Jewel of Snow) and they see it as the navel of the world.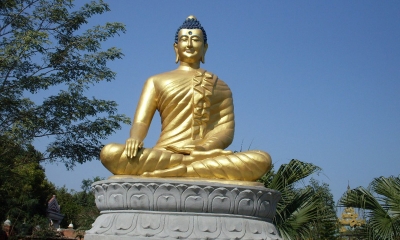 Buddhist Shangri-la tour includes some of the very popular & holy destinations of Nepal related to Buddha's life & Buddhism. This tour gives you an opportunity to study the life of Buddha known as light of Asia & Buddhism, only the philosophy of peace & prosperity. We have combined Bouddhanath, Swoyambhunath, Namobuddha, Lumbini and other shrines in Buddhist Shangri-la tour package.